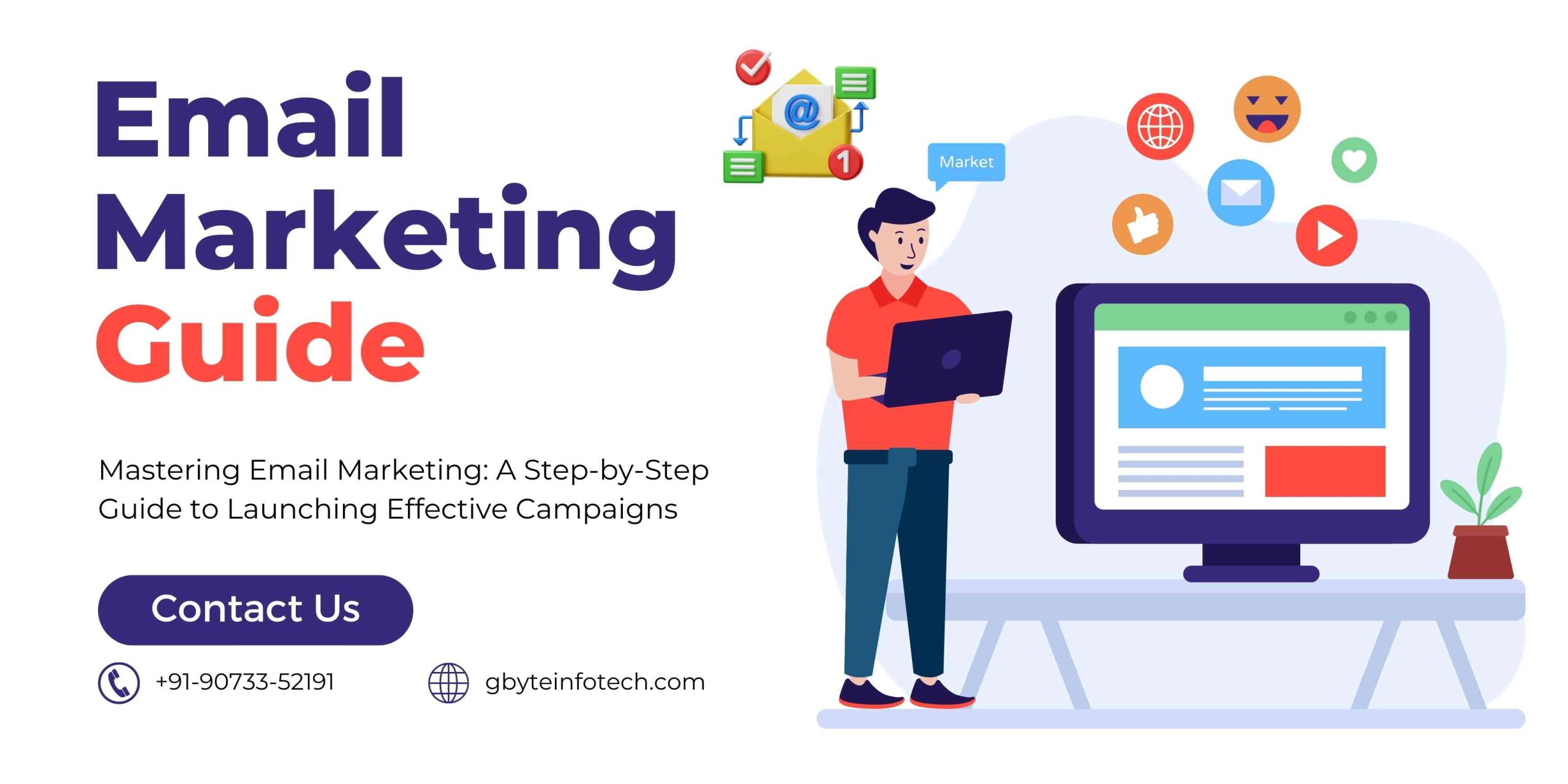 The Ultimate Guide to Email Marketing
Mastering Email Marketing: A Step-by-Step Guide to Launching Effective Campaigns
Email marketing is a powerful tool that can help businesses connect with their audience, drive engagement, and boost conversions. However, creating effective email marketing campaigns can be challenging. That's why we've put together this step-by-step guide to help you create and launch email marketing campaigns that get results.
Step 1: Define Your Campaign Objectives
The first step is to define your campaign objectives. What do you want to achieve with your email marketing campaign? Do you want to increase website traffic, promote a new product, or nurture leads? Once you know your objectives, you can start to develop a strategy to achieve them.
Step 2: Build and Segment Your Email List
Your email list is the foundation of your email marketing campaigns. It's important to build a list of subscribers who are interested in your products or services. You can do this by collecting email addresses through your website, social media, or offline events. Once you have a list of subscribers, you can segment it based on demographics, interests, purchase history, and engagement levels. This will allow you to send more personalized and relevant emails to your subscribers.
Step 3: Craft Engaging and Valuable Content
The content of your emails is what will ultimately determine whether or not your subscribers open, read, and engage with them. So it's important to create content that is engaging and valuable. This could include articles, blog posts, infographics, videos, or even product announcements. The key is to create content that your subscribers will find interesting and useful.
Step 4: Optimize Your Subject Lines and Preheaders
The subject line is the first thing your subscribers will see, so it's important to make it attention-grabbing and relevant. Your subject line should give subscribers a good idea of what the email is about and why they should open it. You can also use preheaders to complement your subject line and provide a sneak peek into the content.
Step 5: Design a Visually Appealing Email Marketing Campaign
The design of your emails is also important. A visually appealing email will make a good first impression and encourage subscribers to open and read your emails. Use a responsive design that looks great on all devices. Incorporate eye-catching visuals, clear call-to-action buttons, and concise copy to guide readers through the email.
Step 6: Schedule Your Email Marketing Campaigns Wisely
Timing is crucial in email marketing. You want to send your emails when your subscribers are most likely to be online and open them. You can use email marketing analytics to track the open rates of your campaigns and identify the best times to send emails.
Step 7: Test Before Sending
Before you hit the send button, it's important to test your emails to make sure they look good and work properly. Test your emails across different email clients and devices to ensure they display correctly. You should also test all links and verify the email's load time.
Step 8: Monitor and Measure Performance
Once you've sent your emails, it's important to monitor and measure their performance. This will help you track the success of your campaigns and identify areas for improvement. You can use email campaign analytics to track metrics like open rates, click-through rates, and conversion rates.
Step 9: Adapt and Optimize Your Email Marketing Campaign
Based on the insights gained from campaign performance, you can adapt and optimize your marketing strategy. This could involve changing your content, subject lines, or sending frequency. By continually testing and optimizing your campaigns, you can improve your results over time.
Conclusion
Email marketing is a powerful tool that can help you achieve your business goals. By following the steps in this guide, you can create and launch email marketing campaigns that get results.
Additional Tips
Use a clear and concise call to action in every email.
Personalize your emails as much as possible.
Use humor and other engaging elements to keep your subscribers interested.
Track your results and make adjustments as needed.
Stay up-to-date on the latest email marketing trends.
By following these tips, you can create effective email marketing campaigns that will help you connect with your audience, drive engagement, and boost conversions.
Assess your business potentials and find opportunities
for bigger success