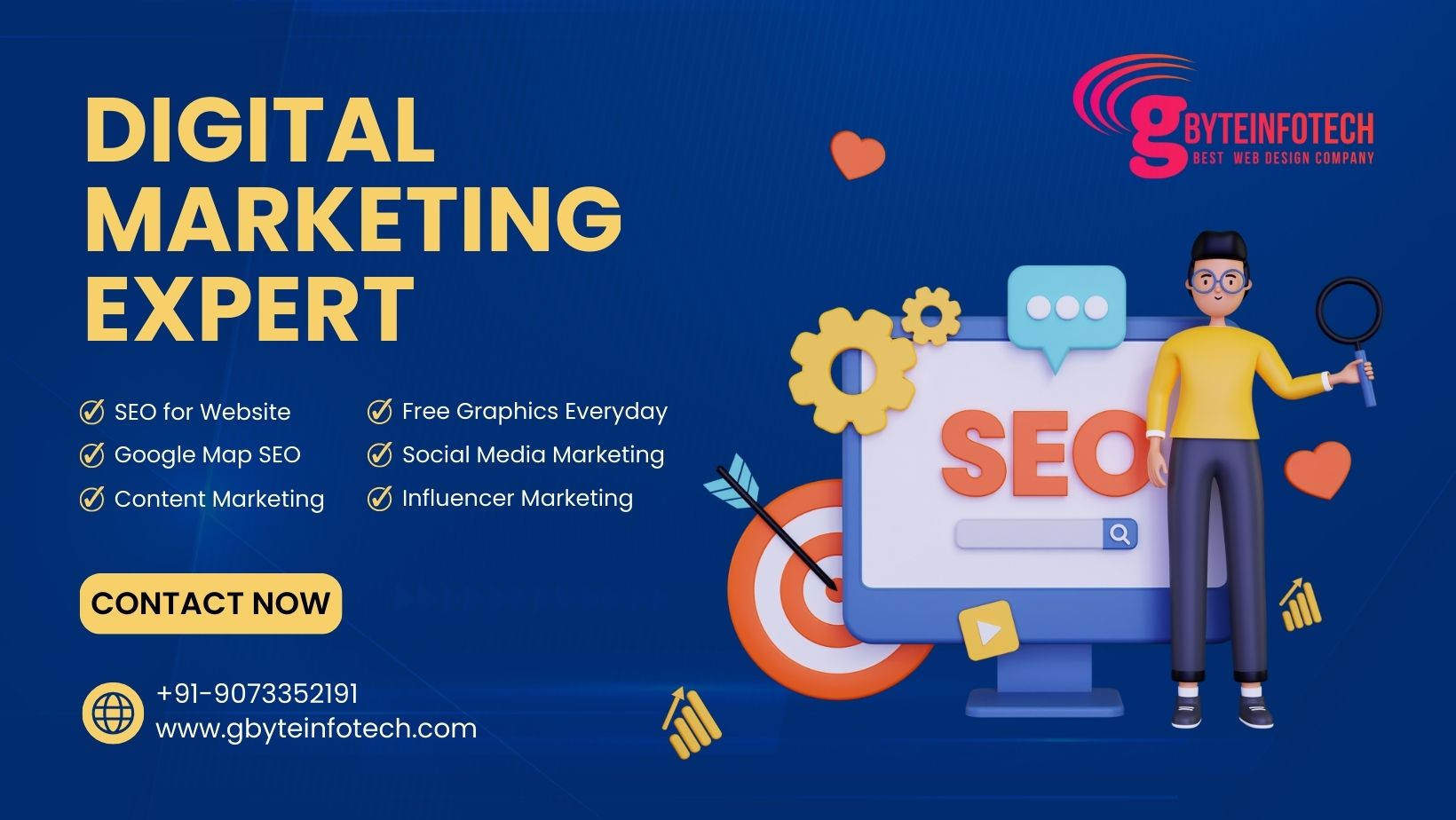 Digital Marketing Strategy for Small Businesses
In today's digital age, having a strong digital marketing strategy is crucial for the success of small businesses. Digital marketing strategies offer cost-effective ways to grow your customer base and increase brand visibility. By leveraging various online platforms and techniques, small business owners can effectively reach their target audience and drive growth. In this blog post, we will explore some key digital marketing strategy that are particularly beneficial for small businesses.
4 Most Efective Digital Marketing Strategy for Small Businesses:
Google Map Listing:
One of the first steps for any small business is to ensure they have a Google Map listing. This allows potential customers to easily find and locate your business on Google Maps. It not only helps with local visibility but also boosts credibility and trust. Optimizing your Google Map listing with accurate business information, photos, and customer reviews can significantly enhance your online visibility and attract more customers.
Social Media Marketing:
Social media platforms provide powerful marketing opportunities for small businesses. By creating engaging and relevant content, small business owners can connect with their target audience and build a loyal following. Platforms like Facebook, Instagram, Twitter, and LinkedIn offer various tools and features to promote products or services, run targeted ads, and engage with customers. Consistency in posting, engaging with followers, and leveraging user-generated content can drive brand awareness, customer engagement, and ultimately, sales.
Content Marketing:
Content marketing is an effective strategy for small businesses to establish their expertise and attract potential customers. By creating valuable and informative content, such as blog posts, articles, videos, or infographics, small business owners can engage their audience and build credibility. Sharing knowledge, addressing pain points, and providing solutions through content not only helps in building brand loyalty but also increases organic traffic to the website through search engine optimization (SEO).
Digital Marketing Strategy using Influencer Marketing:
Influencer marketing can be a game-changer for small businesses looking to expand their reach. Collaborating with influencers who have a strong following and influence within your target market can help you tap into their audience and gain exposure. This strategy works particularly well for businesses in niche markets, as influencers can endorse and recommend products or services to their dedicated followers. It is important to research and choose influencers whose values align with your brand, ensuring authentic and meaningful partnerships.
Conclusion:
Digital marketing strategy have become essential for small businesses seeking to expand their customer base and enhance brand visibility. By leveraging Google Map listings, social media marketing, content marketing, and influencer marketing, small business owners can effectively reach their target audience, establish credibility, and drive growth. At GBYTE INFOTECH, we understand the unique challenges faced by small businesses, which is why we offer comprehensive digital marketing services tailored to their specific needs. Our team of experts can assist you in implementing these strategies and guide you through the process. Contact us today for a free consultation and discover how our digital marketing solutions can propel your business towards success.
Assess your business potentials and find opportunities
for bigger success