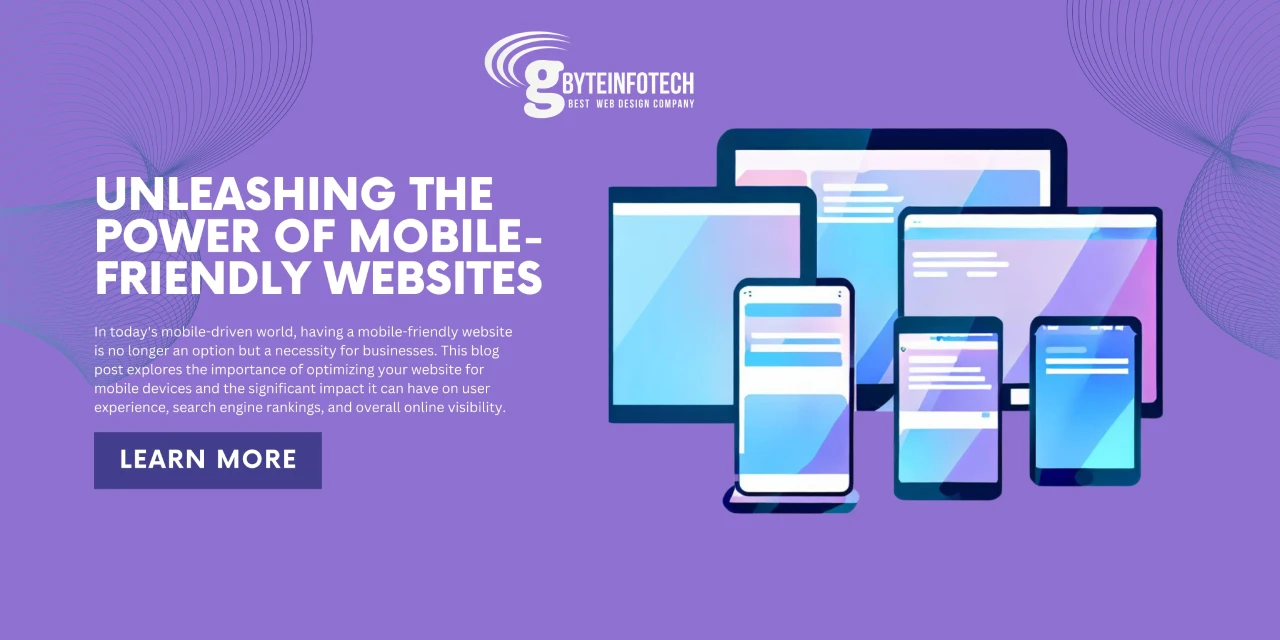 Responsive Webdesigns: Unleashing Mobile-Friendly Websites
Responsive Webdesigns: Unleashing the Power of Mobile-Friendly Websites for Enhanced UX, Rankings & Visibility
In today's mobile-driven world, having a responsive webdesigns website is no longer an option but a necessity for businesses. This blog post explores the importance of optimizing your website for mobile devices and the significant impact it can have on user experience, search engine rankings, and overall online visibility.
Enhanced User Experience with Responsive Webdesigns
A responsive webdesigns ensures a seamless and enjoyable browsing experience for users on smartphones and tablets. It eliminates the need for zooming, scrolling, or horizontal swiping, providing intuitive navigation, easy readability, and fast loading times. By prioritizing user experience, you can engage visitors, reduce bounce rates, and increase conversions.
Improved Search Engine Rankings
Search engines like Google prioritize mobile-friendly websites in their search results, considering them as a ranking factor. With mobile-first indexing, having a responsive website design that adapts to different screen sizes is crucial for higher visibility and better organic search rankings. Optimize your website for mobile to stay ahead of the competition and attract more organic traffic.
Expanded Reach and Accessibility
By catering to mobile users, you tap into a vast audience and expand your reach. Mobile devices are always within arm's reach, allowing users to access information and make purchases on the go. A mobile-friendly website ensures that your content and offerings are easily accessible to potential customers, providing a competitive edge in today's mobile-centric market.
Faster Loading Speeds with Responsive Webdesigns
Mobile users expect websites to load quickly, and they are quick to abandon sites that are slow or unresponsive. Optimizing your website for mobile helps reduce page load times, ensuring a seamless browsing experience and increasing user engagement. Fast-loading websites not only improve user satisfaction but also positively impact search engine rankings.
Brand Consistency across Devices
A mobile-friendly website ensures consistent branding and user experience across different devices. By incorporating responsive design elements, your brand identity remains consistent, creating a cohesive and professional image for your business. Consistency builds trust and strengthens your brand presence in the digital landscape.
Conclusion
In a mobile-dominated world, having a mobile-friendly website is vital for businesses of all sizes. By prioritizing mobile optimization, you enhance user experience, improve search engine rankings, and boost your online visibility. Don't miss out on the immense opportunities that mobile brings. Invest in a mobile-friendly website and unlock the full potential of your online presence.
Remember, a mobile-friendly website is no longer a luxury but a necessity to thrive in today's digital landscape. Adapt to mobile trends, prioritize user experience, and watch your business grow.
Assess your business potentials and find opportunities
for bigger success