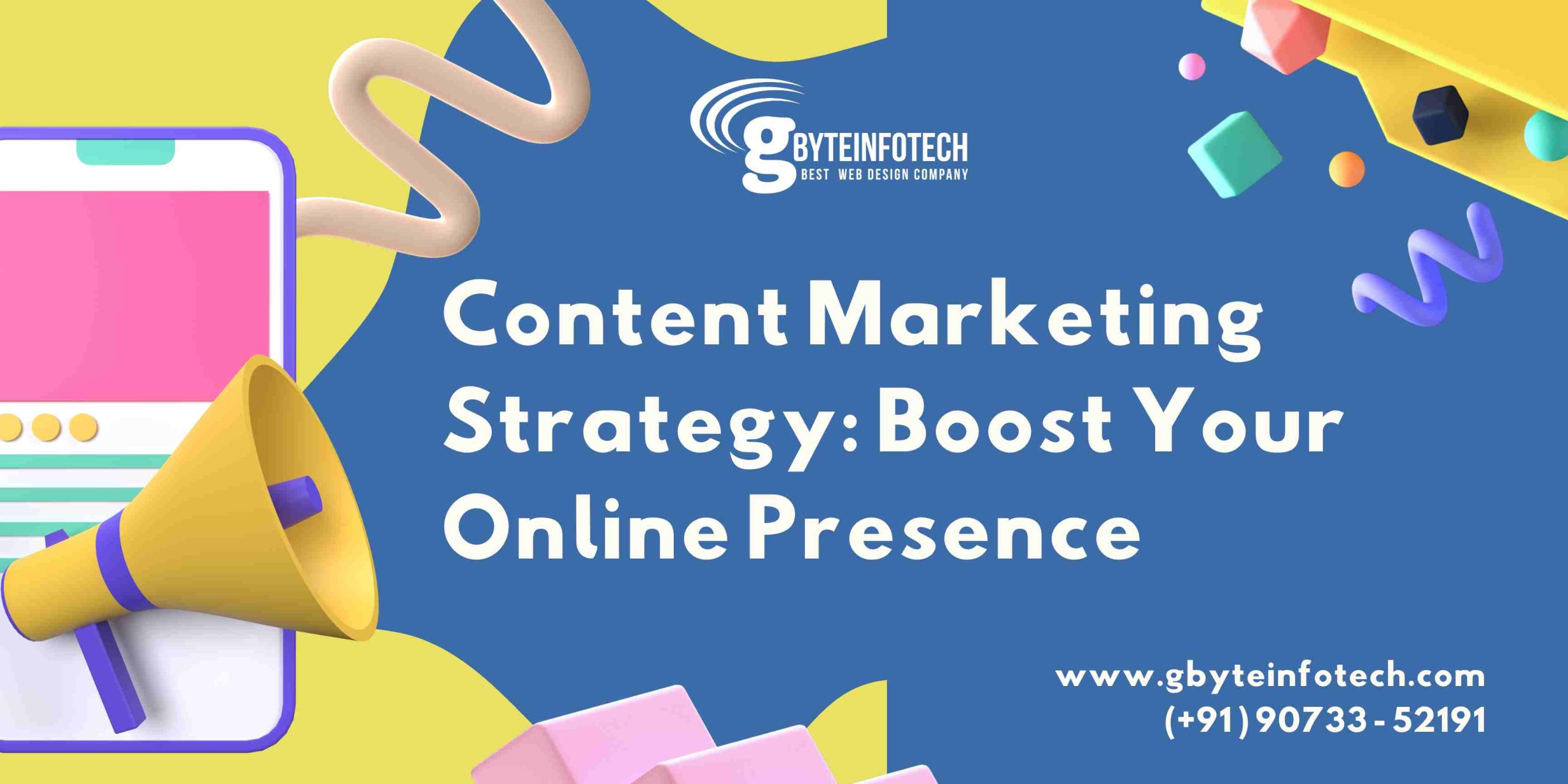 Content Marketing Strategy: Boost Your Online Presence
In today's digital age, content marketing strategy has become a powerful tool for small businesses to boost their online presence and engage with their target audience. By creating and distributing valuable content, businesses can attract and retain customers, establish their expertise, and drive organic traffic to their website. In this article, we will explore some essential content marketing strategies that can help small businesses enhance their online presence and achieve their marketing goals.
Creating Valuable Content Marketing Strategy:
The foundation of any successful content marketing strategy is to create valuable and relevant content that addresses the needs and interests of your target audience. By understanding their pain points and challenges, you can develop content that provides solutions, educates, and entertains. Whether it's blog posts, articles, videos, or infographics, focus on delivering content that adds value to the lives of your audience.
Optimizing for Search Engines:
To ensure your content reaches a wider audience, it's important to optimize it for search engines. Conduct keyword research to identify relevant and high-traffic keywords related to your industry. Incorporate these keywords naturally throughout your content, including in the title, headings, and body. Additionally, optimize meta tags, URLs, and alt tags to improve your search engine rankings and increase organic visibility.
Promoting on Social Media:
Social media platforms provide an excellent opportunity to promote and distribute your content. Identify the platforms where your target audience is most active and create a presence there. Share your content consistently, engaging with your followers, and encouraging them to share and engage with your posts. Leverage social media advertising to reach a wider audience and boost the visibility of your content.
Measuring Success of Your Content Marketing Strategy:
To gauge the effectiveness of your content marketing efforts, it's crucial to measure key metrics and track your results. Use analytics tools to monitor website traffic, engagement, conversion rates, and other relevant metrics. Analyze the data to identify what content performs well, understand audience preferences, and make data-driven decisions for future content strategies.
Conclusion:
Content marketing strategy is very powerful digital marketing strategy, that can significantly boost the online presence of small businesses. By creating valuable content, optimizing it for search engines, promoting it on social media, and measuring its success, businesses can attract their target audience, establish their brand as an authority, and drive organic traffic to their website. Invest time and effort into developing a content marketing strategy that aligns with your business goals, and watch as your online presence grows. Embrace the power of content marketing and unlock new opportunities for your business success.
Remember, consistency is key in content marketing strategy. Keep creating and sharing valuable content, engage with your audience, and adapt your digital marketing strategy based on the insights you gather along the way. With dedication and a well-executed content marketing plan, you can elevate your online presence and achieve your business objectives.
Assess your business potentials and find opportunities
for bigger success