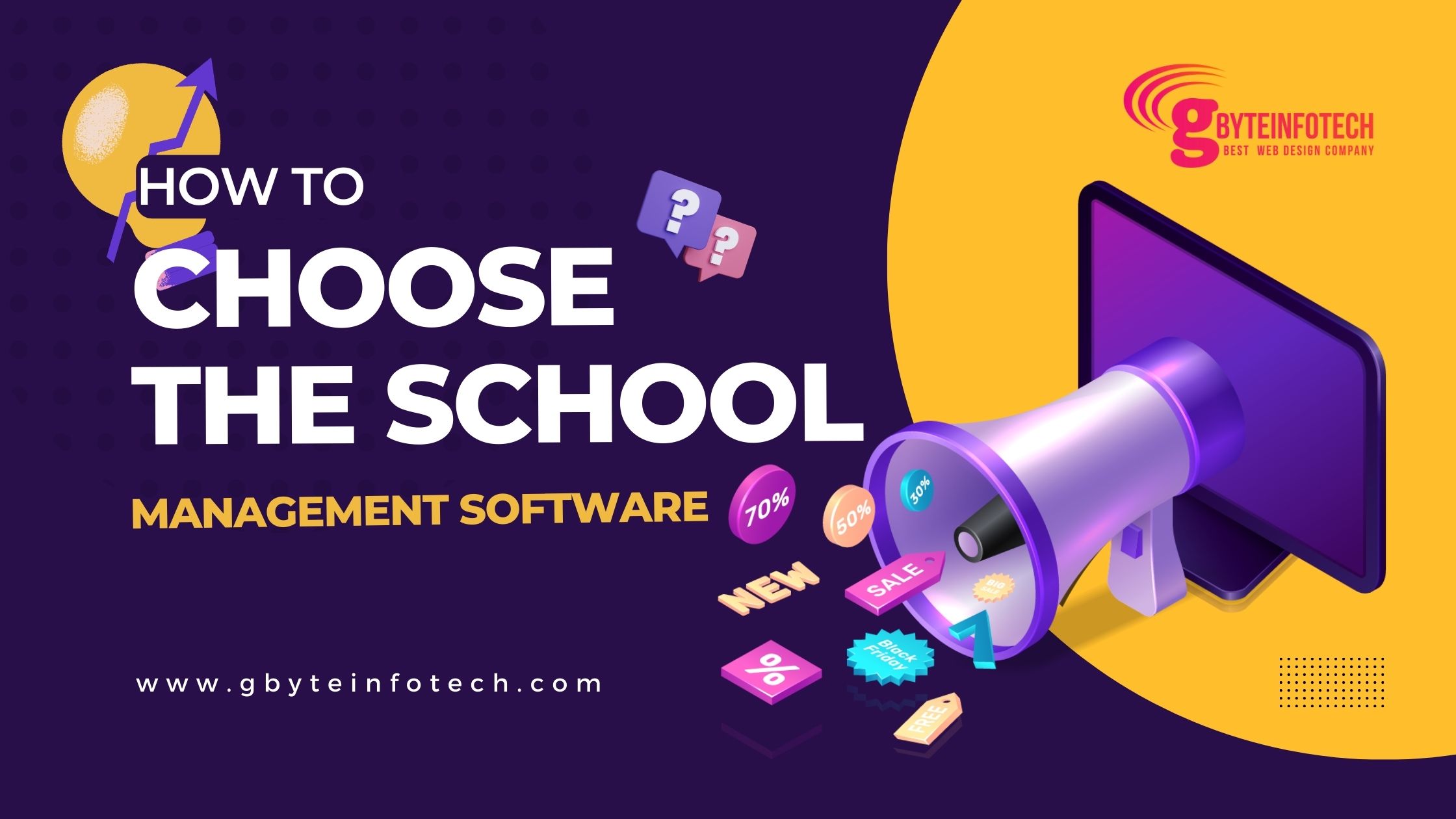 School Management Software: Revolutionizing The Education Industry
In the modern educational landscape, technology plays a pivotal role in transforming traditional school operations. School management software has emerged as a game-changer, empowering educational institutions to streamline administrative tasks, enhance communication, and optimize student and parent experiences. This article delves into the world of school management software, exploring its benefits and providing insights into choosing the right solution for your institution.
What is School Management ERP Software?
School management software is a comprehensive digital platform designed to centralize and automate various administrative processes within an educational institution. It encompasses modules for admissions, student records, attendance management, fee collection, examination scheduling, grade tracking, communication channels, and more. By leveraging technology, this software simplifies complex tasks, improves efficiency, and facilitates seamless collaboration among stakeholders.
How School Management Software Can Help a School
Streamlined Administrative Tasks: Implementing a management software revolutionizes administrative tasks by automating previously laborious processes. Admission procedures, fee collection, attendance management, and report generation become efficient and accurate, reducing paperwork and manual errors. This streamlining enables staff members to focus on strategic initiatives, such as curriculum development and student support, thereby enhancing overall productivity.
Enhanced Communication and Collaboration: Effective communication is fundamental to the success of any educational institution. School management System provides centralized communication channels, fostering seamless interaction among teachers, students, and parents. Timely updates, announcements, and individual messages can be shared, ensuring everyone stays informed and engaged. This level of communication facilitates collaboration, improves parent-school relationships, and enhances the overall educational experience.
Simplified Academic Management: Managing the complexities of academic operations is a challenge faced by many schools. School management System simplifies scheduling, examination planning, and grade tracking. By providing an intuitive interface and real-time access to schedules and grades, the software minimizes conflicts, confusion, and time wastage. Teachers, students, and parents can easily access and track academic information, leading to a more organized and transparent educational environment.
How to Choose the Right School Management Software
Selecting the appropriate school management System is crucial for maximizing its benefits. Consider the following factors during the evaluation process:
Scalability: Ensure the software can accommodate the size and future growth of your institution.
Features and Modules: Assess the specific needs of your school and select a solution that offers comprehensive modules aligned with those requirements.
User-Friendliness: Opt for software with an intuitive interface that minimizes the learning curve for staff, students, and parents.
Customization Options: Look for software that allows customization to fit your school's unique workflows and processes.
Support and Training: Evaluate the level of support and training provided by the software provider to ensure a smooth implementation and ongoing assistance.
Conclusion
School management software has the potential to transform the operations of educational institutions, revolutionizing administrative tasks, communication, and academic management. By leveraging technology, schools can streamline their processes, enhance collaboration, and create a seamless educational environment. When choosing a school management ERP solution, carefully assess your institution's needs and prioritize user-friendliness, customization options, and ongoing support. Embrace the power of school management System and embark on a journey towards improved efficiency, communication, and student success.
Assess your business potentials and find opportunities
for bigger success